If you're interested in hiking and headed to the US state of Colorado, by all means, keep reading travel fans. The state has an abundance of natural beauty. From the stunning ski slopes of Aspen to the striking Rocky Mountain National Park, you will discover a nigh-endless scope for outdoor adventure.
Mind you, there are hundreds of miles worth of hiking trails through the state, varying from short walks to truly challenging treks. You can hike for an hour or spend days on a backpacking trip. There's something here for everyone from rookies to experts. So put on your hiking boots and get ready to explore the 10 best hikes in Colorado.
10 Best Hikes In Colorado
1. The Garden of the Gods Hike (The Perkins Central Loop)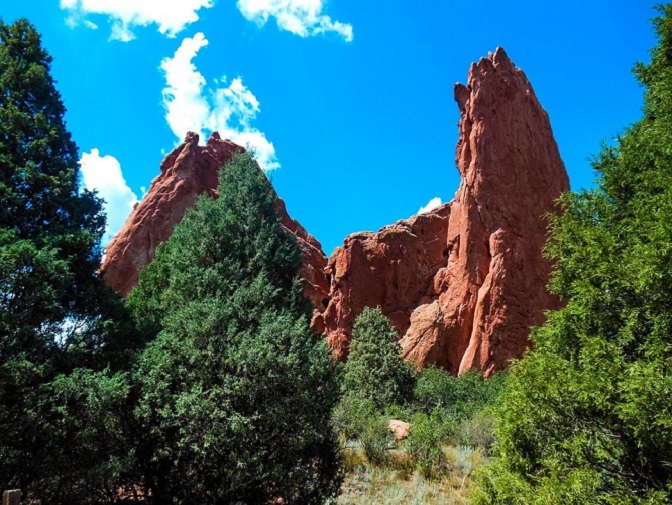 Some say this is one of the most popular and well-known hikes in the park. This is due in part to the fact that it is only one and a half miles in length and easy to boot. Known as the Perkins Central Loop, it is a short loop trail that comes complete with magnificent views of an assortment of iconic rock formations for which this hike is named.  
It's a largely paved trail and family-friendly as well. Feeling athletic? Get a permit and go try your hand (and foot) at rock climbing. It's a great place for it!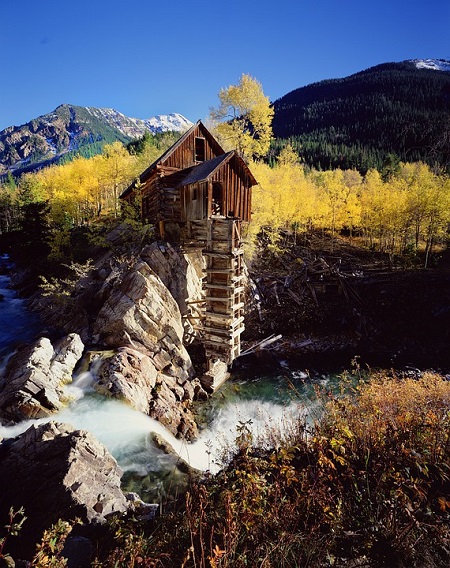 This nine-mile hike is one of the most beautiful hikes in the state. It is moderately difficult, but it is highlighted by rewarding, picturesque views of a mill above a wonderful waterfall. The hike has a steep start, but once you manage that, the rest of the hike is downhill, so to speak, and you will soon be at the old mill. If you're with someone who's not interested in hiking for nine miles, you can actually take a jeep tour, but, hey, you're a hiker, right? The best time to hit this trail is reported to be in the fall, or outside of the peak tourist season.
Although it's only three miles in length, the Emerald Lake Trail offers glimmering (albeit slippery) icy paths, snow-tipped peaks, and abundant beauty most of the year. The panoramic views of the Rocky Mountain National Park and Bear Lake are absolutely stunning. It is only moderately difficult too. 
It is the final section of the trail that makes it a little challenging. It's comparatively a lot steeper. Still, if you take it slow and have everything you should have, it's certainly manageable. As a reminder, this trail requires spikes when the paths remain icy.
Yes, it is named the Lost Man's Loop but with a length of nine miles, the trail should not be underestimated. It is both a difficult and even tricky hike. It will take some time, but it is a beautiful hike and a favorite of many hikers as well.
On this hike, you may come across both expansive, stunning meadows and a pretty pair of high alpine lakes. Depending on where you start, you can follow two different routes. Some hikers prefer the Independence Lake Trailhead.  
This route takes you through the meadows that surround beautiful Independence Lake. If you're not in a hurry and are not too tired, explore this place a bit. You should know though that bikes, dogs, and horses are not permitted here so you had best leave your emotional support animal at home if you expect to do any hiking here.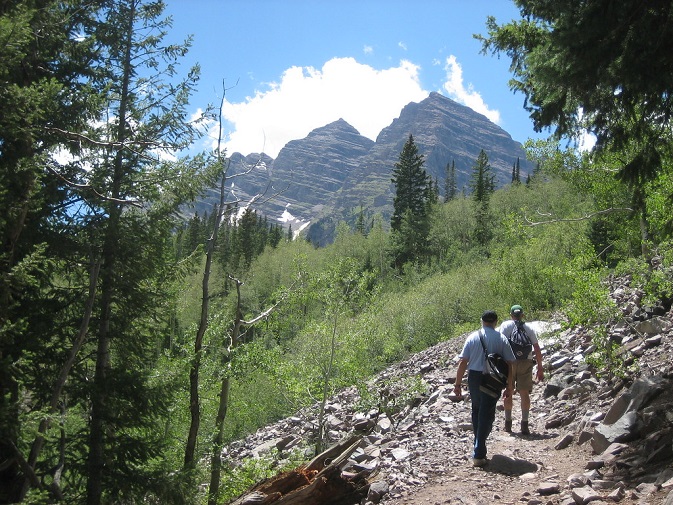 You'll find the trailhead for this trek just outside of well-known Aspen. This three-and-half-mile hike is moderately difficult and features spectacular scenery. Crater Lake itself and the surrounding greenery are quite photogenic.  
Along the way, you will also see gorgeous gushing waterfalls, and, if you hike this trail in the fall, a cornucopia of color as well. If you have the time, get a permit and camp at the lake overnight. In fact, you can actually extend your hike beyond this lovely lake and complete a Grade 3 scramble to the very top of striking North Twilight. Don't be intimated; just make sure you pack the proper gear.
6

The Bridalveil Creek Trail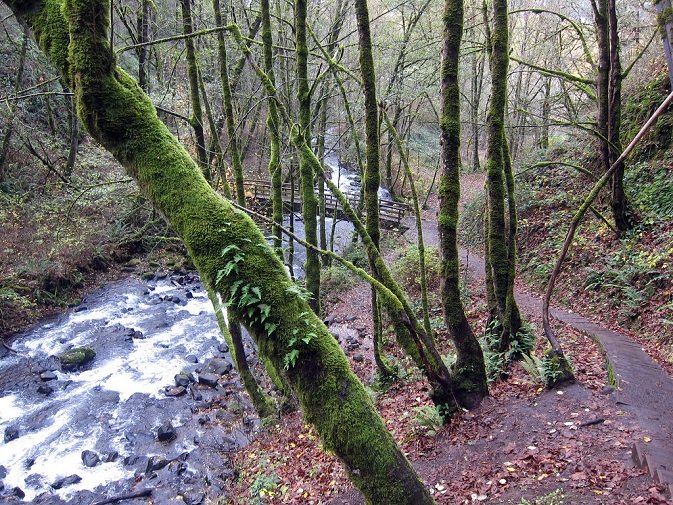 This trail might fall short of two miles, but it is still rated moderately difficult. Bridal Veil Falls, the tallest free-falling waterfalls in the state, are what make hiking this trail one of the best experiences in Colorado. The falls are 365 feet high.
Mind you, the elevation clocks in at almost 1,650 feet. So you can expect to get a bit more fatigued than you might initially imagine. Are you an experienced hiker who wants even more of a challenge?
Take the newer hiking trail that goes from the parking lot to the waterfall's bottom. The terrain on this hike is reported to be notably rough and uneven. There are even a few hazardous water crossings. Regardless of your choices, make sure you're prepared.
This trail, near Berthoud Falls, Colorado, is five miles in length and moderately difficult. For roughly half this hike you will enjoy the shade. Once you get past the treeline, you lose the shade but gain exceptional views of the wild foliage and mountainous peaks.  
If you feel like extending the loop, there is a spur trail at the top of the trail which joins with the famous Continental Divide Trail. This will extend your total hike to nine miles but it is fun if you have the energy. Indeed, this one involves crossing streams and steep climbs.  
Care to do some snowshoe hiking? Visit once the snow falls. This is one of the top winter hikes in the state. Keep in mind though, that the skill level required for this trail increases during the winter months because it becomes more difficult. Dogs, by the way, are welcome here.
A national Landmark since 2011, Hanging Lake is a noteworthy natural attraction in Colorado. You can hike to it by taking a moderately difficult trail. The total length is less than three miles round-trip.
While the trail is rather short, there are no restrooms, it's noticeably steep, and includes rocky terrain. There are places to rest and enjoy the scenery though so don't disqualify this one too easily.  
Permits are required due to the area's fragile ecosystem. Always check on conditions before you head out though as the trail has been blocked by mudslides in the recent past. Keep in mind protecting the area also means that fishing is not permitted, and neither are dogs. Indeed, no matter where you hike in the US or any other country, you should always be prepared and part of that means checking on policies and rules as well as the weather conditions.  
The Colorado Longs Peak Hike is difficult to complete. It has a length of almost 15 miles and is not for beginners or anyone who is out of shape. Statistically speaking, only half of the hikers who try to finish this particular hike actually ever make it all the way to the summit.
As previously implied, if you plan to attempt this hike, you need to not only choose a convenient date but one with the best weather conditions. This trail actually begins on a surprisingly well-maintained public road that takes you through pine forests and unfortunately steep switchbacks. The challenging part of this hike awaits you in Boulder Field.
For it is there that you will need to complete a significantly steep scramble up a number of large rocks there. You will find the Keyhole just one mile from the summit. Don't relax yet though as you still need to complete a dangerously exposed section of this trail on your way to the top.
You will need to be careful because there is a significant amount of slippery shale along the narrows and ledges. Be sure to wear gloves! Some hikers claim this is one of the most rewarding hikes anywhere.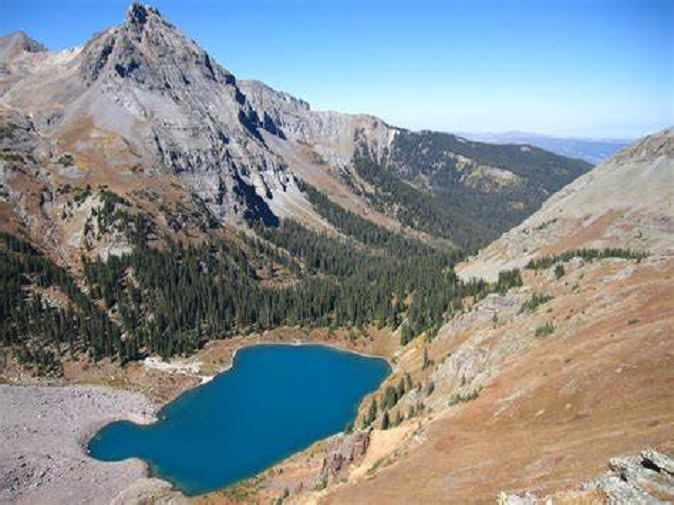 Last but not least, is this 11-mile, moderately difficult hike. The Blue Lakes Trail offers hikers blooming wildflowers, lovely lakes, and other exceptional views. Indeed, this hike features impressive glacial basins and a trio of scenic lakes.
Undoubtedly the sights are a big part of the hike's popularity. Yet, there are several hiking options in this area. Some hikers enjoy trekking from the lower lakes to the upper lakes. Others prefer hiking from the upper lakes to the Blue Lakes Pass.
Still, other hikers choose to hike a combination of those three. It doesn't really matter which length of hike or which direction you choose, to be honest. Whatever you opt for, you will be rewarded with some of the most beautiful mountainous views in the country.
If you're feeling athletic though, and are also an experienced climber, consider taking on the southwest ridge of Mt. Sneffels. All these Colorado hiking trails are quite popular. As long as you are prepared, you really can't go wrong.