Are you ready to hit the slopes? Are you hoping to ski fresh corduroy? Maybe the ski lingo is foreign to you because you are new to the sport but are hoping to try it this year. 
Well, get ready to learn about some of the best places to ski in America. We've come up with a list of some epic locations that should definitely be on the top of your skiing bucket list. No one can deny the exciting adrenaline rush one gets from ripping down the slopes.
Still, before you rush headlong into your ski resort holiday, you need to consider what specific ski slopes are worthy of your time and which resorts deserve your hard-earned cash. Here we will present you with some tips and suggested stays to help you make your plans. So wax your skis, pack your poles, grab your gloves and get ready for the winter adventure of your life as we now present the 21 best places to ski in the USA.  
21 Best Places To Ski In The US
1. Vail, Colorado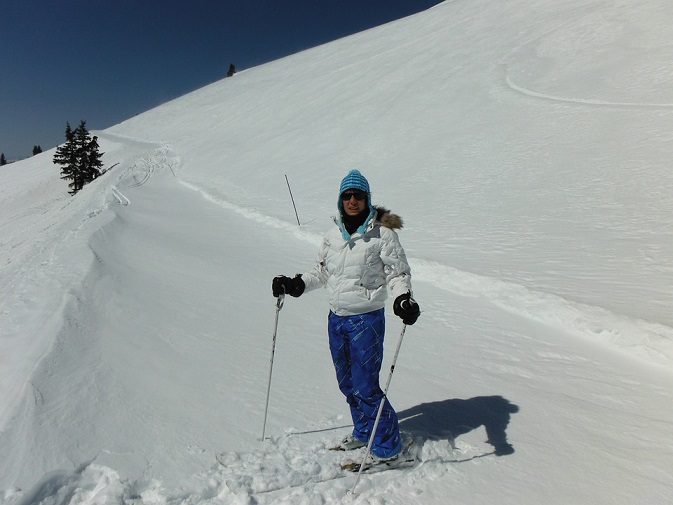 Vail makes the list because it offers visitors what experts call an "all-inclusive skiing experience." Few places can truly compare to this dream destination for skiers. Vail practically wrote the book on the best ski resorts.
Spanning an area of more than 5,000 acres and a number of mountains, there is something here for every skill level of skier. Here in what some call the "crown jewel of skiing," you will discover impressive glades, bowls of all sizes, and well-groomed ski runs as well. It's an exceptional town with a lot to do even when you're not schussing through the powder. Stay at the Grand Hyatt Vail.
Park City is the best place for a "quintessential" skiing adventure. Face it, you can't talk (or write) about the best places to ski and not mention this place in Utah. This is one of the biggest ski resort towns anywhere.
It stretches out over an area of more than 7,300 acres and features 17 mighty mountain peaks. Yes, experienced skiers will find enough to challenge them here, but there are enough skiing choices for intermediate and even beginner skiers as well. If you can imagine nigh-endless, groomed, rolling runs, then you get it. After a hard day of skiing, you can dine at one of the assorted eateries, hit the bar for a drink, and even pick up a souvenir at one of the many shops there.
You really don't need to be an experienced skier to recognize the name "Aspen." But readers should know that this spot scored for providing winter sports lovers with a skiing experience that some call "iconic." Aspen is often honored as "the best place to go skiing" in the country.  
Aspen's four ski areas are Aspen Highlands, Aspen Mountain, Buttermilk, and Snowmass. Every year both average Joes and the global elite travel here for any and every skiing activity one can imagine. You don't need to be a professional-level skier to master skiing in a place that experiences roughly 25 feet of snowfall. Veteran visitors recommend staying at the popular Inn at Aspen.
4.

Jackson Hole Mountain, Wyoming
Jackson Hole Mountain scored as the best place for a challenging ski trip. Here you can truly test yourself against a real skier's mountain. While the mountain covers less than 2,500 acres of terrain, it features several terrain parks and 133 named runs.
If you are new here, there is an unofficial skill test or rite of passage, if you will, that you must complete. It's known as Corbet's Couloir. It's a double black diamond. Once you have managed to prove yourself against the slopes here, go into town and enjoy the numerous attractions. Book a room at the Elk Country Inn.
Those in the know declared Breckenridge as the best place for a "perfect seasonal skiing getaway." This resort town pretty much demands attention. What makes it stand out is the variety and quantity of skiing-related opportunities.  
Its high elevation provides visitors with the chance to do some spring skiing at the bottom of the slopes while the peaks maintain near-perfect winter conditions. Beginners will find a number of wide runs and gentle inclines while advanced skiers will enjoy the more challenging open bowls at the top of the peaks there. The historic town is also home to various restaurants and boutique shops. Stay at The Ranahan.
6

Whitefish Mountain, Montana
Whitefish Mountain is wonderfully unpretentious. That is but one reason why it is considered the best place for an "all-around" ski trip. Reportedly gaining popularity as one of the best places to ski in America, it is exactly what people have worked hard to make it, a genuine well-managed ski destination.
It has anything anyone interested in skiing could want. It's highlighted by exceptional bowls perfect for both skiing and snowboarding, striking powder glades, and languorous groomers. This ski town is lively, warm, and welcoming. Some travel bloggers suggest booking a room at the Pine Lodge on Whitefish River.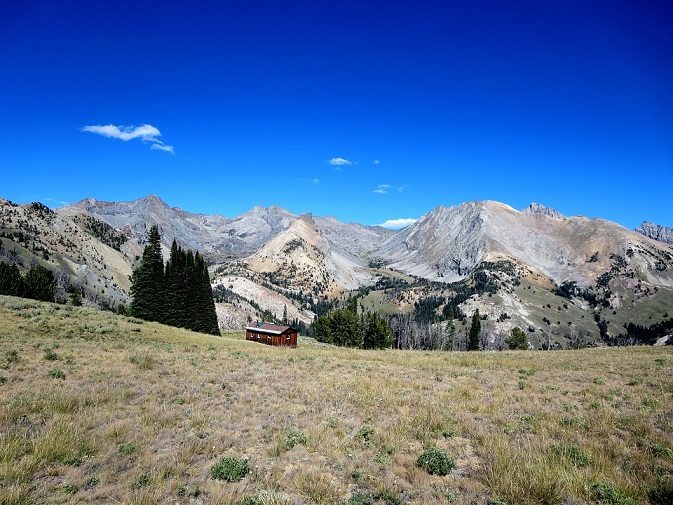 If you're looking for a diverse ski vacation, this is the best place to be. Sun Valley is praised for the unique way in which they provide for visitors with varying skill levels. Specifically, Bald Mountain is reserved for advanced skiers as it includes a good 3,400 vertical feet of raw, rugged tree terrain.
The neighboring Dollar Mountain focuses on beginners and those seeking a less challenging ski trip. It is not only treeless but also includes a terrific tubing park too. Ketchum, situated at the foot of these mountains, is an individualistic apres-ski spot that comes complete with cowboy-themed saloons and surprisingly fine places to dine.
8.

Palisades Tahoe, California
This is where you want to be if you wish to enjoy a truly "legendary ski trip." The Lake Tahoe area is surrounded by a number of world-class, world-famous ski resorts. Millions of visitors travel to this region each year, and the majority visit Palisades Tahoe. 
Mind you, many people know this large resort by another name. They know it as Squaw Valley. Here almost 70 percent of the property is set aside for beginner and intermediate skiers. The 267 days of clear blue skies help draw skiers here too. Most importantly, this place gets almost 37 feet of snow, so plan your trip right and you too can enjoy some of this perfect powder.
Considered a "famous skier destination", the spectacularly located Deer Valley is part of Park City and one of the most popular ski destinations on the continent. It is reported to be one of America's "most varied skiing terrains." There are numerous slopes for every skier regardless of the level of experience. It also provides guests with easy access to all of Park City's other attractions. Consider booking your accommodations at the charming Chateaux Deer Valley.
10.

Killington Mountain, Vermont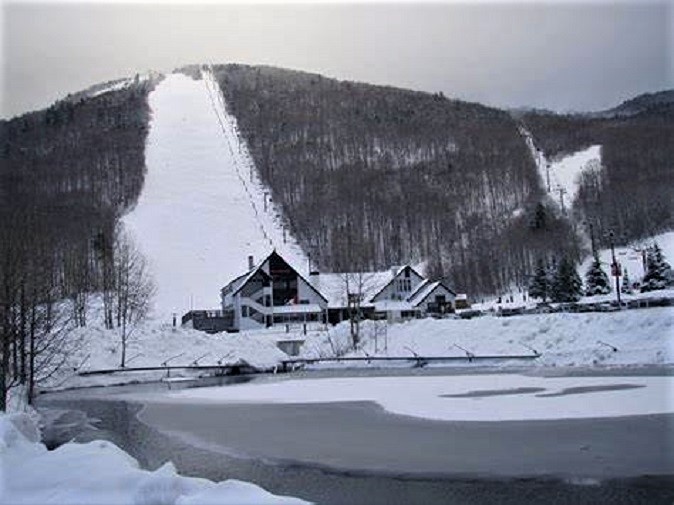 Killington Mountain is praised for "big mountain skiing." Here you can enjoy an extensive adventure. While the property covers less than 1,500 acres, the mountains here have an incredible elevation of 4,000 feet.  
Here you will find nigh-endless trails and majestic multiple peaks which allow even frequent flyers to experience a new adventure every visit. Discover stunningly steep slopes, several tree-lined runs, and exceptional cruisers as well. Furthermore, you can actually ski from the top of the mountain all the way down to the bottom in one run if you so choose. Convenient accommodations can be found at the Killington Mountain Lodge too.
Try Telluride for a significantly "more secluded skiing trip." That is but one reason why it slots in as one of the best places to ski in the US. Telluride's tucked in serene southwestern Colorado.
This quiet little town is home to a diverse and vast ski terrain. The town experiences almost 23 feet of snow each year so time your visit right if you want to enjoy some fantastic, fresh powder. Almost 60 percent of the resort property is roped off for beginner and intermediate skiers.
Ah, but there is a definite highlight for advanced skiers here! Those looking for a challenge can ride the popular Plunge Express lift up 2,000 feet to experience an unforgettable ski down to the bottom. Then relax in a room at the memorable Mountain Lodge at Telluride.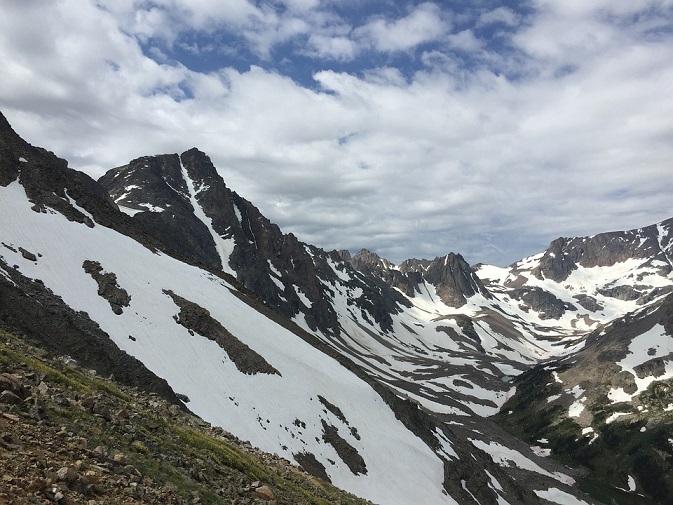 If you're looking for the "premier USA skiing experience" this is one of the best places in the country to experience it. Appropriately enough, the mountains are big, the ski lifts are epic, and this sprawling 5,850-acre area gets 33 feet of snow. Because of its size, it is reported to never be crowded.
Many of the ski areas here are low-elevation. They may not offer as much of a challenge to experienced skiers, but they are great for more leisurely skiing. Mind you, another advantage is that you don't tire as quickly as you would elsewhere, so you'll be able to ski longer periods of time.  
13.

Whiteface Mountain, New York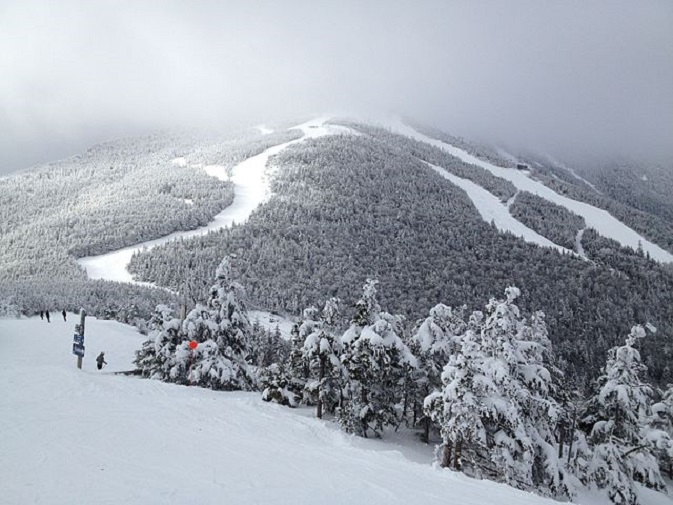 Considered to be the best place to enjoy an "Olympic-spirited" ski adventure, this was the home of the 1980 Winter Olympics. In terms of size, it is slightly smaller than other top-rated ski resorts in the nation and yet it still manages to be a standout. Its history allows it to easily be a great place for skiers of all skill levels.
Nearly 20 percent of the property is dedicated to beginner skiers. 38 percent is for experienced skiers, and 42 percent is aimed at intermediate skiers. Need more excitement? Take a deep breath and go shooting down the original 1980 Olympic bobsled track.
14

Mammoth Mountain, California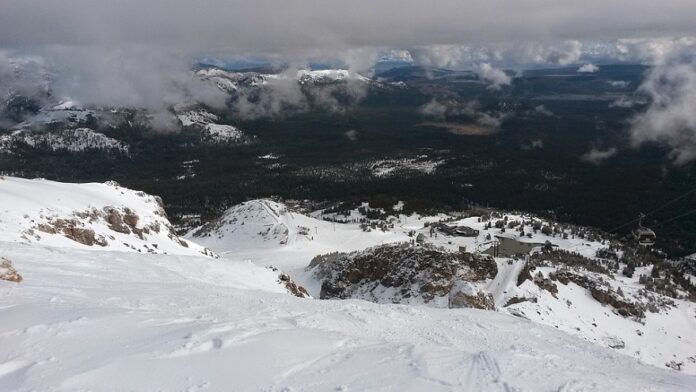 Massive Mammoth Mountain scored for best "ultimate skiing nirvana." Surely, you're not surprised, we're talkin' California, here, the land of fruits and nuts, where your rovin' writer resides, right?) This fierce location is found in the famous Sierra Nevada Mountain Range.
Some travel writers consider this place the best to ski and snowboard in the US. Here you can ski on slopes as large as a California freeway and take in excellent views as well. Mammoth Mountain's popularity is unquestionable and surpasses all the narrowed-laned US ski resorts. Some veteran visitors suggest you book a room at the Juniper Springs Resort.
Stowe makes it on the list as the best "east coast ski getaway." Sure, the west coast has great ski resorts, but Stowe matches them. Stowe is said by some to be a real "backcountry gem" that manages to blend beautiful snowboard and ski terrains with almost 18 miles of rugged, raw terrain. 
If you enjoy the scenery while you're on a ski trip, ride the resort's gondola to Mount Mansfield's summit. It's the highest in Vermont and offers excellent views. Throw in 116 diverging trails that extend as far as three and a half miles and you have a perfect playground for skiers. Consider staying at the favored Green Mountain Inn.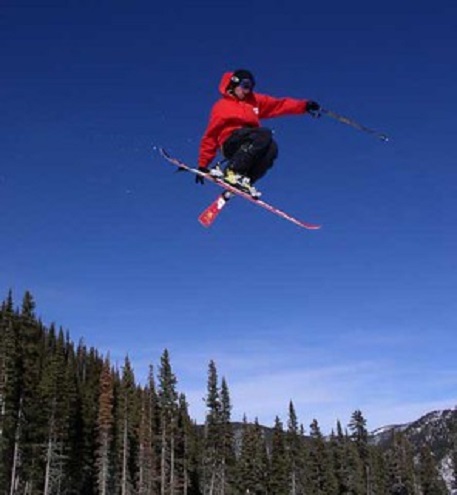 Taos is the best place in the US for a real "old-school" ski adventure. Located a few hours out of Santa Fe, the resort here offers some of the best skiing terrains in the country and an effective blend of modern features with elements of decades past. The mountain may be a bit intimidating but after all, it is for more experienced skiers.
The mountain is challenging but it is not unbeatable. If you're a novice, don't avoid Taos. Learn from veteran visitors at the base of the mountain. Soon you will know exactly where all the great places for beginner skiers are, and really be enjoying yourself.  
Taking the trophy for a "thrill-filled ski trip" is the Sugarbush Resort. Those in the know say it's easy to lose track of time here. This place covers an area of 4,000 acres and features 111 ski runs.
There are verdant forested areas and a pair of mountains too. Visit the little village at the base of Lincoln Peak where only pedestrians are permitted. It includes attractive boutiques, assorted eateries, and some of the best spas in the entire state. Those in the know say you should stay at Warren Lodge.
Snowbasin takes the title of best place for "underrated skiing sensations." If you've never heard of the place, don't feel bad. Even travel journalists note that is what is known as "a hidden gem."
The truth is that it does not have its own town, so while that tends to keep it comparatively under the radar, it also adds to its overall appeal. It may also be comparatively small but that simply adds to its charm. Nevertheless, it includes sometimes challenging skiable terrains that make it worth visiting. Throw a surprising choice of day lodges, and the picture is complete. Book your room at the Hampton Inn & Suites.
19

Cannon Mountain, New Hampshire
If you'd like an all-inclusive ski trip, this is the place to be. Yes, undoubtedly Cannon Mountain is mainly for those who prefer challenging terrain, but in terms of skiing, it can provide a truly rewarding experience. It also includes additional areas apropos for first-timers and intermediate skiers.
Furthermore, the resort benefits from a long snow season, and travelers can partake in an assortment of exceptional après ski activities. Looking for a place to stay? Consider the accommodations as the Hampton Inn Littleton.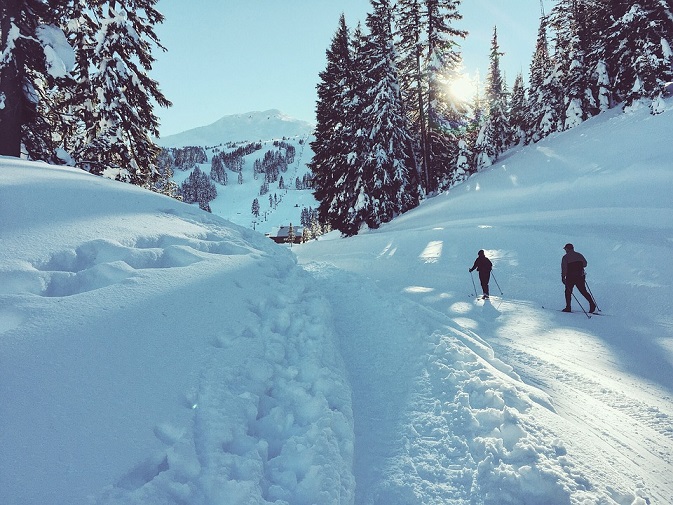 Bend scores for providing skiers with the best "surprising" ski holiday. Indeed, you might even be surprised that the state itself is mentioned here, yet Bend is often praised by travel writers as one of the best places for ski resorts. To be exact, Mount Bachelor, located on the Bend Ale Trail, is yet another hidden gem for winter sports.
Here, on a property that spans more than 4,300 acres, you will be able to choose from 101 different ski runs. Indeed, a number of different slopes include perfect ski trails through the snow-covered forests. After you've had enough of the powder, don't forget downtown Bend. You will find two dozen different breweries on the popular Bend Ale Trail alone. Skiing and drinking beer are a great match provided you do them in the right order, of course.
21

Seven Springs Mountain Resort, Pennsylvania 
This ski resort in Champion is praised by US News & World Report. Situated less than 60 miles from Pittsburgh, this resort is a favorite of many East Coast skiers. Here you'll discover a 750-foot vertical drop backdropping 285 acres of ski terrain.
There are almost 40 slopes here. A dozen of them are for advanced skiers. The remaining trails are aimed at beginner or intermediate skiers.  
Additionally, they offer lessons for those who don't know a ski from a fence plank as well as jumps, rails, and the challenging 22-foot "Superpipe" and other fun winter activities. Stay at the on-site hotel, and enjoy the spa, restaurants, bars, hot tubs, and indoor and outdoor pools.